LYOCOLL ®
Absorbable Haemostatic Collagen Felt
---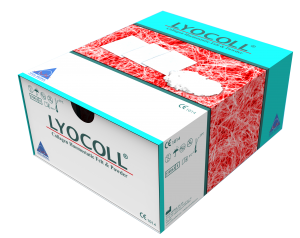 Lyocoll is a nativ collagen haemostatic material in fibrillar structure in bovine origin.

Lyocoll is a local haemostatic used in all types of surgery to control of capillary, venous bleeding and oozing where the conventional methods are impractical and inefficient.

The surface of Lyocoll supplies an ideal structure for the thrombocytes to adhere and the coagulation cascade begins; adherence, degranulation, and aggregation of blood platelets.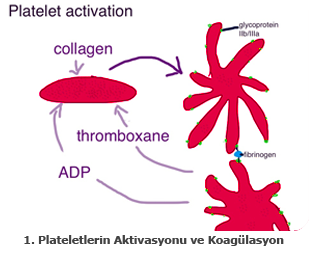 Lyocoll has an excellent haemostatic property and its surface structure also provides an additional strength to the coagulation procedure.

Lyocoll Collagen products are more effectively for local haemostasis to compare it with all haemostyptics made from other basic materials.

Lyocoll is available in Felt and Powder form and sterile double blister packaged.


Lyocoll Collagen Haemostat classified as Class III according to Medical Device Directives 93/42/EEC
---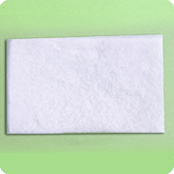 LYOCOLL ® Felt
---
Lyocoll Felt can be cut in desired shape and sizes. Lyocoll may be used dry or soaked with physiological saline solution or with other thrombin solutions.
LYOCOLL ® Powder
---
Lyocoll Powder can be also used on irregular surfaces. If necessary can be easily removed by suction and irrigation.
Properties & Advantages
Provides additional strength to coagulation
Excellent haemostatic effect
Indicated for all surgical procedures
Suitable for use on flat surfaces and to wrap vessels and anastomosis sites
High tissue compatibility
Excellent adherence to bleeding surface
Very good adhesion to bleeding surface
Absorbed within 3 weeks